Lévitation

/ Levitation / Aufschweben
1973
Description / Description / Beschreibung

Gravure originale, eau-forte et aquatinte, titrée, signée et datée au crayon par l'artiste. Edition de l'artiste.
Original etching and aquatint, titled, signed and dated in pencil by the artist. Edition by the artist.
Originale Radierung und Aquatinta, vom K√ľnstler mit Bleistift betitelt, signiert und datiert. Eigenverlag.
Couleurs / Colors / Farben

Ocre, vert, violet-brun
Ochre, green, purple-brown
Ocker, gr√ľn, violettbraun
Tirage / Edition / Auflage

26 épreuves signées et quelques épreuves d'artiste
26 signed proofs and few artist proofs
26 signierte Exemplare und einige K√ľnstler Exemplare
Papier / Paper / Papier

BFK Rives
Dimensions de l'illustration / Size of the Illustration / Grösse der Abbildung

38,7 x 33,4 cm
Dimensions de la feuille / Size of the sheet / Grösse des Blattes

49,8 x 65 cm
Référence / Reference / Referenz

Das druckgraphische Werk n¬į129
Nb. d'épreuve(s) présentée(s) / Number of proof(s) on display / Nummer von Exemplar(e) Vorgestellt(e)

1 épreuve, justifiée 22/26.
Commentaires / Comments / Kommentars

* Une épreuve de cette gravure fait partie de la Donation de Mme Claire Bonnafé à la Bibliothèque nationale en 1980.


* Deux dessins d'étude de cette gravure ont été retrouvés ; dessins de petit format (14,9 x 12,4 cm et 19,3 x 12,5 cm) sur vélin épais, au crayon et à l'encre.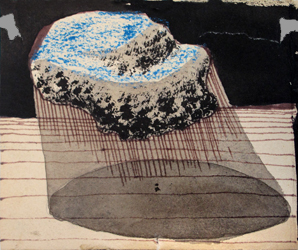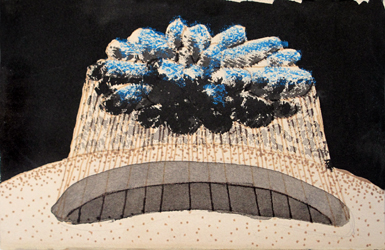 * Cette gravure faisait partie de l'exposition posthume "Roger Platiel - Aguafuertes de la Colleción Gárate" au Centro Cultural Recoleta de Buenos Aires (Argentine) en 1997. L'exposition, organisée du 10 juillet au 27 juillet, regroupait 81 gravures.
* Inventaire de l'atelier Roger Platiel établi par Mme Claire Bonnafé en 1978-1979 (p. 120) :

Photo M. Antman (Voir, dans la rubrique ¬ę Index ¬Ľ, la sous-rubrique ¬ę Marc Antman ¬Ľ)









. Edition originale de 26 exemplaires, de 1 à 26, signés, datés et titrés. Disponibles : 25/26, 26/26, soit : 2 exemplaires d'édition.
. 13 épreuves d'artiste, signées, datées, titrées.
Matrice

non